We Treat Kitchen Remodeling As An Art
Custom Kitchen and Bath Design
Meaningful | Local | Full-Service
We Treat Kitchen Remodeling As An Art
Why Design Your Kitchen
With Us?
Kitchens on Broadway is a full-service design showroom and remodeling group that creates everything from stunning, functional kitchens to luxurious bathrooms, family-friendly basements and more.
Our collaborative approach will transform the way you live in your home.
Whether you're in need of design services or simply looking to purchase materials for your project, we offer extensive knowledge of a wide range of products to satisfy all budgets.
If you'd like to learn more about our tailor-made design options, give us a call; or, better yet, visit our beautiful showroom located just south of the Denver Design District at I-25 and Broadway.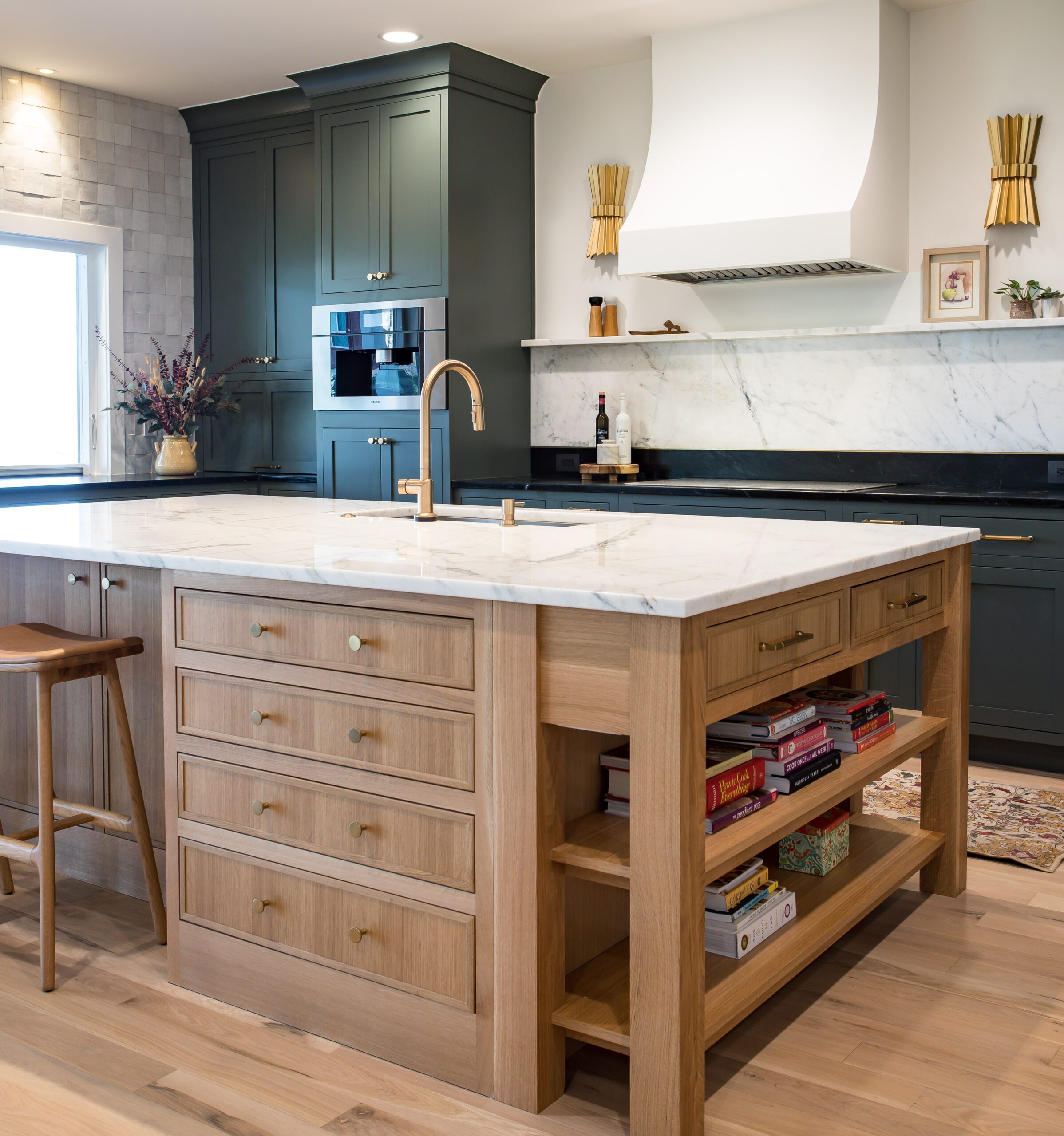 Question or Comment? We'd Love To Hear From You:
Every project starts with the client's vision — and ends with our ability to translate it into a beautiful, functional space.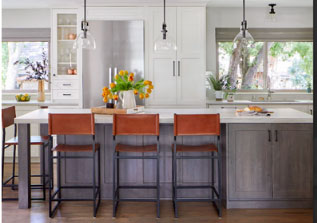 Successful kitchen design addresses a client's practical needs — while drawing inspiration from their lifestyle and existing space.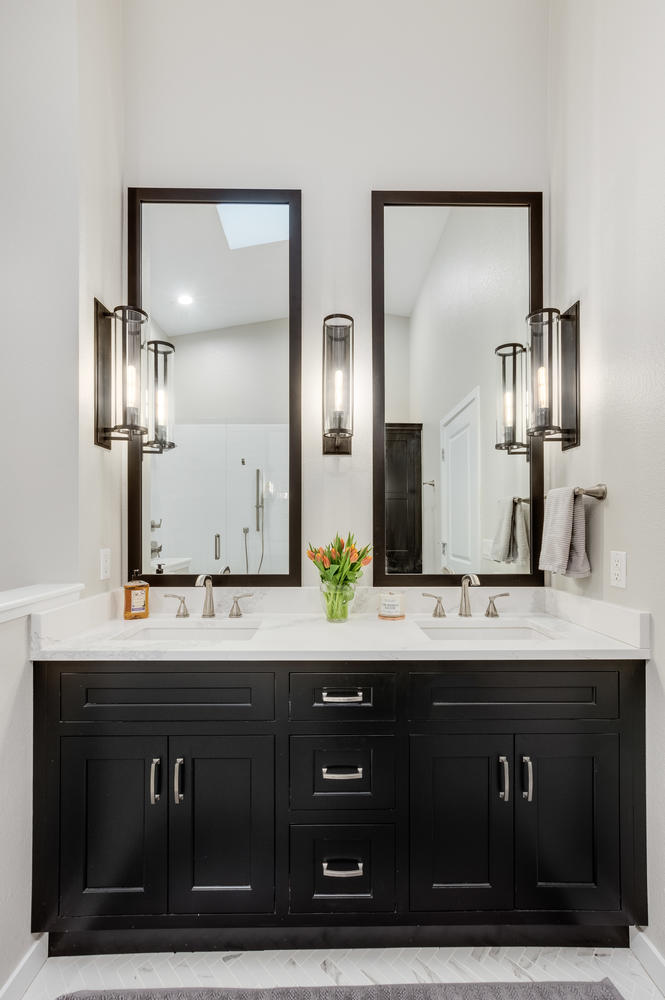 We love the high impact of a bathroom renovation — from classic to contemporary and everything in between.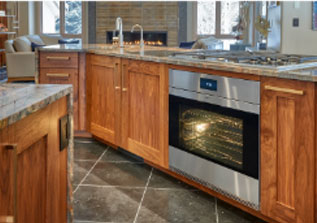 High-quality cabinetry is the cornerstone of our work in our clients' kitchens, bathrooms, and throughout their homes.
Waldemar Wolanski
2021-09-20
Grate place !!One stop shopping for kitchen and bath .
From small, limited kitchen to perfect use of every space & attractive. Michelle Eliason at Kitchens of Broadway worked miracles on our kitchen! My impressions of Michelle's service on our 7-week remodel: *Thorough presentation of options- amenities/features *Patient about timeline & finalizing proposal *Relaxed, easy to work with, not pushy *Timely response to every request *Constant work on final plans to improve function & aesthetics *Worked well with contractor (Hawk Construction) to make necessary adjustments & finish the job The finished result is just amazing & perfect for my needs. Many thanks, Michelle!
We just completed our kitchen remodel. Purchasing cabinets, counters, hardware, and fixtures from Kitchens on Broadway (KOB) was a game changer for us. Most kitchen cabinet vendors will supply the cabinets but leave it up to the customer to handle the demo and contractors for the installation. With this remodel we used a designer, project manager, construction guys for the demo, electricians, plumber, drywall specialist, painter, quarts people, and tile guys. That's nine professions to coordinate! KOB's sister company HAWK Construction handled all the project management and contractors, and they were fantastic! The designer at Kitchens on Broadway, Scott Miller, was outstanding. He simplified all the decision making and literally looked out for us during the entire project. His professional opinion was spot on helping us make decisions that could otherwise be very time consuming. Kitchens on Broadway sells a great product and provides a fantastic service in a market that can be overwhelming to the average homeowner. Thanks for the great service!!!
We used Kitchens on Broadway for our master bathroom remodel. We worked with Linda and she is great! She is easy to work with and goes above and beyond to make sure you are happy with every aspect of the design and remodel. We are working with her again on another project.
Working with Michelle Eliason has been more than a pleasure. We decided to remodel our 1970's kitchen and began the process of interviewing contractors. We had one disappointing meeting and a few failures to return calls with other contractors before meeting Michelle at Kitchens On Broadway. She was warm and reassuring about the design process and subsequent construction. Her explanations of what would take place and when it would happen were thorough and accurate. We met again in our home along with the Hawk Construction manager Jim Poggemeyer and Michelle. We had the opportunity to describe what we disliked about our current kitchen and what we hoped to achieve in a new design. Michelle's work far exceeded what we could have hoped for. Her design literally doubled the amount of functional kitchen storage space! She listened to our ideas and concerns with patience and a real understanding of our needs. The Kitchens On Broadway showroom made it easy to choose from a variety of design elements. The quality of products from sinks- to faucets-to tile-to countertops ensured that we could get a high end look for our kitchen. Obviously, we could continue on about all the positive aspects of working with Michelle, Kitchens On Broadway, and Hawk Construction. Michelle's steady guidance throughout this project was far above our expectations! And now we have a freakin' beautiful kitchen!! We couldn't be more happy!
Whitney Tice-Harsini
2019-03-22
Working with Michelle Eliason at Kitchens on Broadway was the best design experience I have ever had. She provided drawings for our kitchen/first floor remodel in our Denver square and maximized the space in ways we didn't even know were possible. We are young professionals in our 30s with skis and dogs and she listened, actually listened, to how we lived, what we wanted from our space and worked within our budget. We were so impressed with her design, that we went on to purchase Showplace cabinets from her. These priced more competitively than Waypoint. She and her office staff, Kirsten Lautrup are professional and attentive - their email response time is within minutes. Having her throughout our remodel was like having a design guru with impeccable taste in my back pocket. Even though we only purchased designs and cabinets, she ultimately went above and beyond providing multiple renditions of sketches and gave her input on my finishes selection, wall colors and flooring. Do youreself a favor - hire Michelle to maximize your space before your next kitchen or bath remodel. We will be using her again in the future.
Fantastic. Beautiful selections on everything your kitchen will ever need. Great design services.