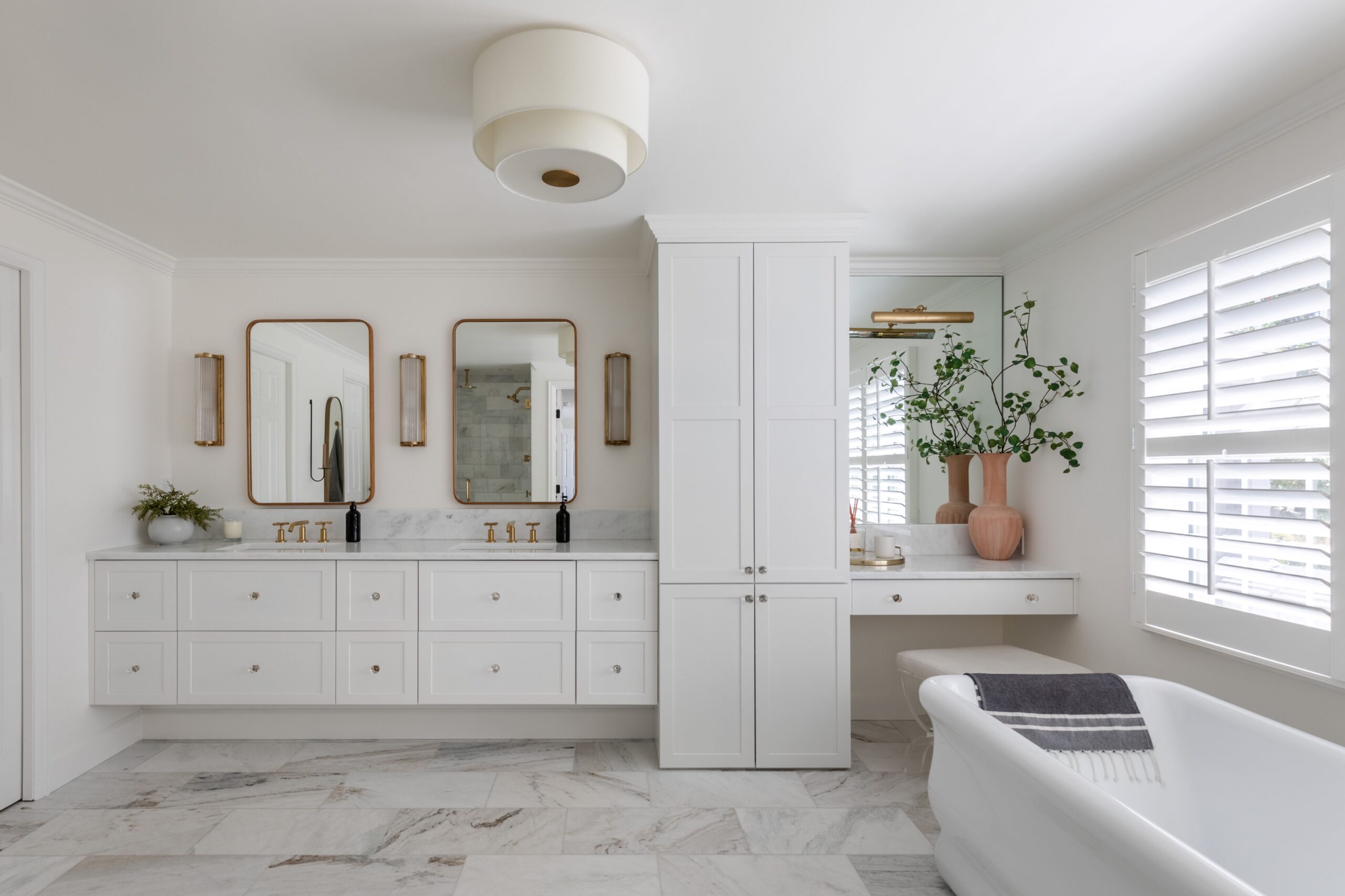 Bathroom Design For Your Home
As a Design team, we are passionate about creating spaces that are meaningful and functional and reflect the unique style and personality of each of our clients. Much like a kitchen remodel, updating your bathroom will not only enhance the look and function of your home but also make everyday life more enjoyable.
Here are just a few of the benefits a bathroom remodel can bring:
Spa-Like Relaxation: Many of our clients are adding features like a soaking tub, rainfall showerhead, or heated floors to create a space where they can unwind and relax after a long day.
Enhanced Functionality: With a bathroom remodel, we'll help to improve the use of your space with ample storage, optimized layouts, and updated fixtures.
Customization: Functionality aside, updating your bathroom is the perfect opportunity to customize to your liking by choosing your favorite colors, finishes, and fixtures for a space that is uniquely yours.
Increased Home Value: A bathroom remodel is a smart investment that can increase the value of your home. Not only will you enjoy the improvements while you live there, but a remodeled bathroom can also be a major selling point if you decide to sell in the future.
Whether you're looking to create a spa-like oasis or simply improve the functionality and appeal of your home, a bathroom remodel will enhance your daily routine.
A perfect bathroom layout is one that checks all of the boxes  on your whislist. Most bathrooms in homes throughout Denver, CO, are very practical and functional. However, they are not always exceptional spaces that have their own style and character. At Kitchens on Broadway, we specialize in custom bathroom design that retains the functional aspects of the space while bringing in the style and design features that make these rooms more than just a bathroom.
Our experts work closely with our clients to develop the ideal modern bathroom design or to move to classic, farmhouse, mid-century, or traditional bathroom design. We can customize the bathroom to be just the space you want, including developing a unique oasis of relaxation that is ideal for the contemporary home.